Making Work Work, For Black Women
Ensuring more Black women and their families have access to affordable child care will increase the economic stability of families, communities, and our economy as a whole.
Black women are the core of the nation's economy, holding front-line essential jobs, creating and managing businesses, and are more often the heads of households. Despite high levels of education and labor force participation, work is not paying off for Black women. We need Nebraska Policymakers to Expand Childcare Subsidies & Raise Childcare Worker Wages.
Median annual wages for Black women in Nebraska are $31,813 per year, compared to median wages of $52,321 for white men. This amounts to a difference of $20,508 each year. This gap in pay means Black women have less money to support themselves and their families, save and invest for the future, and spend on essential goods and services – like child care. 
Stable, quality and trusted child care options are integral to ensure Black women can fully participate in the workforce yet it is out of reach for many Black women who are disproportionately represented in low-wage jobs. Child care is often the biggest barrier for women to start working, keep working, or advance in their careers.
We can meet the workforce needs of our businesses, support full participation in the workforce and our economy, and increase the economic stability of families and communities by investing in affordable child care.
Nebraska can make childcare affordable by increasing eligibility for child care assistance through Title XX and ensure that families can afford child care on their own before kicking them off assistance.
Nearly 80% of Nebraska children have all available parents in the workforce.
Most working parents, especially those in low-wage jobs, often struggle to afford the high cost of child care and we know that women make up the majority, 69.9%, of the low-wage workforce in Nebraska.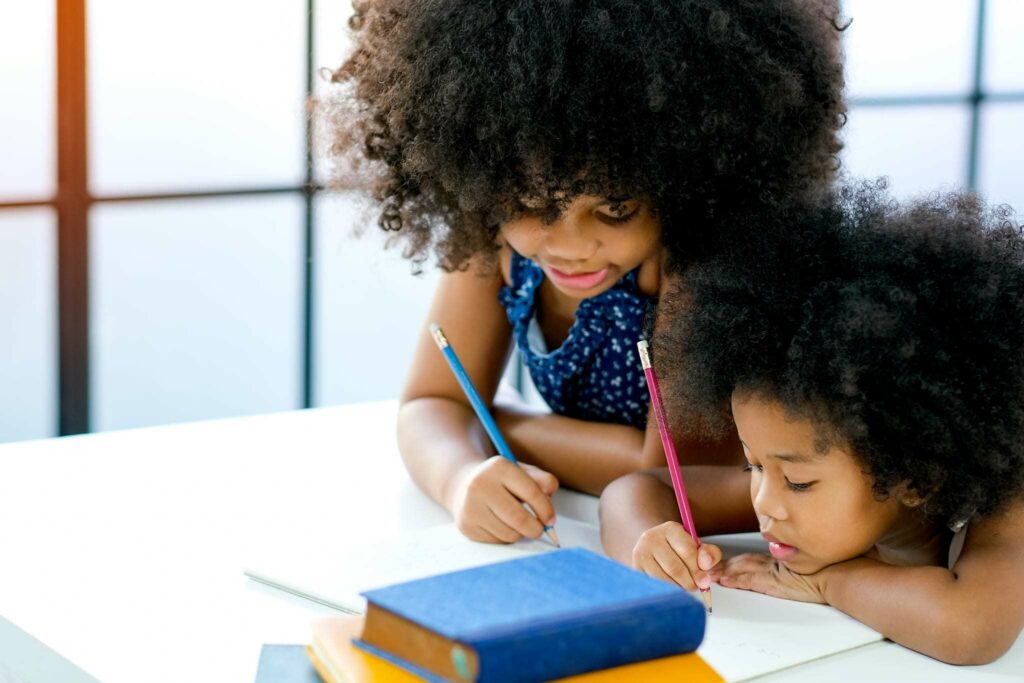 In 2019, The average annual cost of infant and toddler care in Nebraska is approximately $11,000. This represents almost 40% of median single-parent family income and roughly 12% of the median married-couple income.
When asked about the most influential factor keeping mothers out of the workforce, 46% of women responded with the high cost of child care.
Many parents working in low wage jobs are forced to reject minimal promotions because even a $1 pay increase would compromise their eligibility requirements for child care assistance.
Currently, a working single parent with one child will lose child care assistance after a year, if their gross monthly income exceeds $2,658 or $31,894 annually. This equates roughly to a full-time hourly wage of $15.33/hour.
At this level of income, this working parent who is receiving assistance would be responsible for a monthly $173 sliding scale fee to their child care provider, and the child care assistance program would cover the remainder of the cost. If a currently eligible working single parent would take a 25 cent/hour raise at work – earning roughly $40 more per month – that mother would lose access to child care assistance. The family would go from paying $173/month for child care to the full monthly cost without assistance, which is around $1,000 on average.
A family at 185% FPL is still considered to be "low-income" and would have a difficult time absorbing the full cost of child care without any assistance. At this level of income, a family is unlikely to be eligible for any other public assistance programs – with the exception of health insurance for the children through Medicaid/Children's Health Insurance Program or CHIP. The "cliff effect" is when families lose assistance before they are able to bear the full cost of child care on their own. This leads to workers and their employers negotiating these income cliffs by turning down raises & promotions or working less hours, so that families can continue to work and make ends meet. By raising the income level at which families transition off of the program, we can better ensure that families are able to support their needs before they lose assistance.